About Me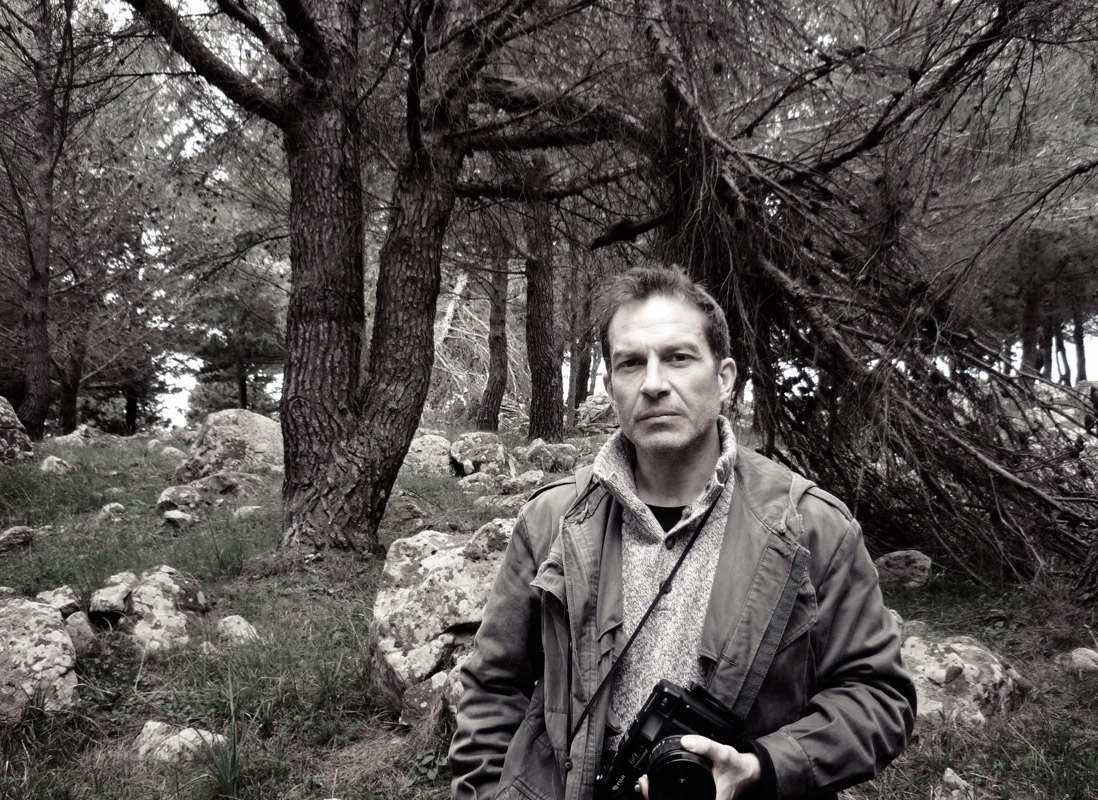 All my life I have been interested in ways that nature changes people.... And how people change nature, and how it all changes people further.

My photographs are like this process - I want to focus on the essential parts - The Nature - and I want the observer to let himself concentrate more on the objects which influence our surroundings, our lives, our thoughts and desires... And in turn be influenced by them. In my work I want to show opposite desires - A Silence - A Standstill - But also the movement and Tension which we find all around us. This is the Power of Nature which changes our lives.
To show our desires, to increase these sensations I often change the contrast and colour and take multiple shots of the same subject in different lighting conditions. I can combine these different shots to create often impossible lighting conditions. Without human form in my work the observer is drawn into more "space", to enter a new romantic world which creates a silence and tension in the spectator himself. There are no special titles to my work, just a simple description - so the thoughts of the observer are not limited to my words alone. I hope everyone that views my work can find his or her own place in this "new"world - somewhere he wants to be. Where he wants to stay.
I was born in West Germany in 1966, next to one of the largest open coal mine in the world.
Ever since I was a small boy I have been impressed how this immense project influences and changes not only the entire lives of so many people but also their surroundings, the landscape. In its lifetime the massive digging machines have consumed more than 25 villages and created some mountains and lakes. It was here with this industrial backdrop when I was 14 that I began experimenting with my first photographs - of the mined earth, the equipment which serviced the industry and portraits of the people that lived and worked there. Being exposed to this environment led to an interest in mechanical engineering and it was this field that I pursued to university, albeit with more of a creative bent, a wish to design! And so, I finished my diploma with a design of a 30m Placer yacht. Despite accomplishing my goal I couldn't shake off the photography bug and all through my studies I used all my spare time to travel Europe, taking photographs of its industry and landscape. After working as a boat designer I moved to Haarlem (Netherlands) and enrolled in a school for photography, where I received my 2nd diploma. For years I worked as a photographer in Amsterdam. Since 11 years I am working just as an art photographer, living in Germany and Italy.
Curriculum Vitae
Publications
1999 Camel Trophy, Amsterdam (NL)
2000 "De Agenda", Morton Kirschner Photography Award 2001, Amsterdam (NL)
2000 "News Tribune", Amsterdam (NL)
2000 "De Krant 2000 – SCC" (school of advertisement), six portraits, Amsterdam (NL)
2001 "P/F", Photography Magazine (NL)
2001 "Photo Annual 2001", Graphis, New York (USA)
2001 "AU", Architecture and Urbanism Magazine (J)
2001 "De Krant 2001 – SCC", six portraits, Amsterdam (NL)
2002 "Photo Annual 2002", Graphis, New York (USA)
2002 "De Krant 2002 – SCC", six portraits, Amsterdam (NL)
2002 NIVRA, ARA, Rotterdam (NL)
2003 "De Krant 2003 – SCC", six portraits, Amsterdam (NL)
2003 HVR –Kliq, TBWA, Amsterdam (NL)
2004 "De Krant 2004 – SCC", six portraits, Amsterdam (NL)
2004 Spring collection internet, Overzeas, Haarlem (NL)
2005 "Wilhelm Mundt, Eine Werkauswahl", B&M (D)
2005 Autumn collection internet, Overzeas, Haarlem (NL)
2006 Spring collection internet, Overzeas, Haarlem (NL)
2008 Ruby Mag Magazine, Buenos Aires (Ar)
2009 Teloy Mühle, Rheinische Post (D)
2009 Three Days Christmas, la saif (F)
2011 Forgotten: El baile de los olvidados, Underdogs (ES)
2011 «Aephoria», e-leoforos.gr (GR)
2011 Log 2011.8
2012 Olvidado, SarabiaPhoto (ES)
2013 Gelecek Etraf'a kadar etrafta bunlar var, Taraf (TR)
2013 Pinelo Gallery'de karma sergi, Sosyette (TR)
2013 IATE magazine, (BR)
2014 Log 2014.3
2014 "Winter Ausstellung", Artinfo (D)
2015 "Berge, Wälder und magische Orte" General-Anzeiger (D)
2015 "Bernhard Quade – Natures et industries" Telerama (FR)
2015 'Natures es Industries', Le Journal des Arts (FR)
2015 Exposition: Natures et industries de B. Quade, actuphoto (FR)
Galleries
Brazil Galeria Chroma, Sao Paulo
France Galerie Basia Embiricos, Paris
Germany Gallery Ludwig Kleebolte, Essen
Germany Gallery Continuum, Königswinter
Greece Gallery Artis Causa, Thessaloniki
Japan Sansiao Gallery, Tokyo
Nederland Kunst+Co Galerie, Amstelveen
Spain Victor Lope Arte Contemporaneo, Barcelona